Body:
At Weill Cornell Medicine, patients are at the heart of the institution's ambitions. With an enduring commitment to improve human health around the world, Weill Cornell Medicine's physicians and scientists closely collaborate — straddling the intersection of clinical care and biomedical research — to ensure that patients live long, healthier lives.
These collaborations — both formal and informal — are powerful tools in the development of new treatments and therapies for some of our most intractable diseases. Insights gleaned from the lab bench may help inform clinical practice, and observations from the patient bedside may inspire new lines of scientific inquiry. As Dr. Erica Jones, director of the clinical arm of the Dalio Institute for Cardiovascular Imaging at NewYork-Presbyterian and Weill Cornell Medicine, led by Dr. James Min, put it: "Dr. Min is the researcher; I'm the clinician. He uses his research in order to help the patient sitting in front of me — to change patient care."
In the second season of the Inside Medicine online video series, Weill Cornell Medicine chronicles three stories that are emblematic of the institution's dedication to translational research. Each video will take viewers behind the scenes to discover how physicians and scientists apply their research to advance patient care.
"Alex: Hope for Tomorrow" introduces viewers to Bob Bancroft and his nine-year-old son, Alex, who was diagnosed four years ago with Crohn's disease — a form of inflammatory bowel disease that is characterized by inflammation in the gastrointestinal tract. Alex's team of doctors, in collaboration with scientists from the Jill Roberts Institute for Research in Inflammatory Bowel Disease, are seeking new and better treatments for children with chronic gastrointestinal diseases.
"Erica: Home Is Where the Heart Is" focuses on Dr. Jones and her colleagues at the Dalio Institute, who use basic and translational research to help their patients prevent and manage heart disease. Advocating for better heart health, Dr. Jones envisions a future for her patients — and even her three children — where innovative research and technology means less disease and better quality of life for people across the globe.
"Irene: A Birthday Wish" highlights the journey of 77-year-old Irene Price and how she won the fight against bladder cancer — thanks to the scientific advancements at the Caryl and Israel Englander Institute for Precision Medicine at Weill Cornell Medicine. Using the most precise treatment options, the institute aided Price in living her life to the fullest — one birthday celebration at a time.
Bancroft understands the importance of translational research—his family lives it. "As a parent, especially with a child that has a disease that's incurable," he said, "knowing that you have people consistently working to find something to change that—if anything, it gives you hope."
 Using the social media hashtag, #WeAreWCM, read more stories to discover the faces behind the medicine and how they are paving the future for innovative healthcare.
Post Date:
Thursday, May 12, 2016 - 6:00pm
Featured Image: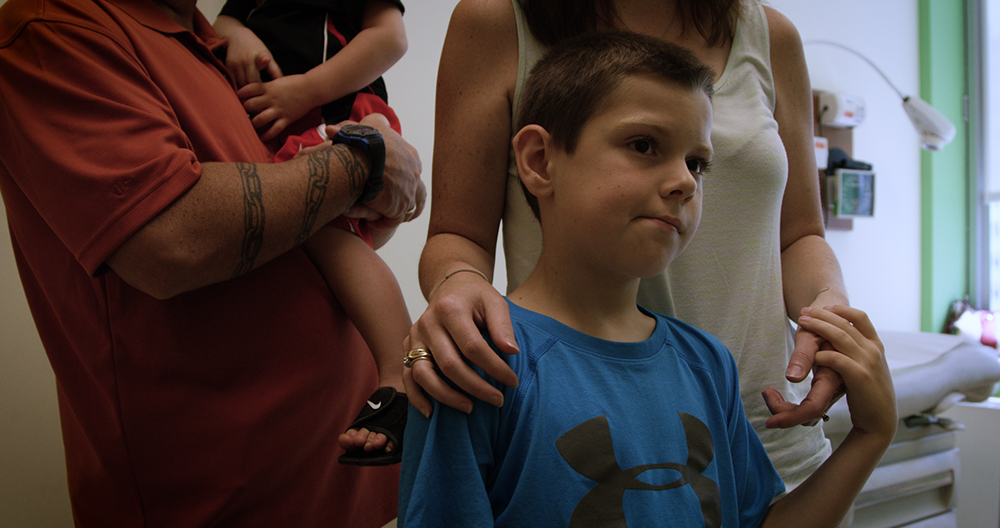 Type of News:
We Are Weill Cornell Medicine
Hide Featured Image Caption: