Body:
Weill Cornell Medicine, NewYork-Presbyterian, and Houston Methodist have established a new collaborative fellowship program to create highly trained bioethicists. Nurturing leaders in this field, program leaders say, will improve patient care by providing guidance to clinicians navigating ethically difficult situations and offering patients expert support.
Four institutions – Weill Cornell Medicine, NewYork-Presbyterian, Houston Methodist, and Baylor College of Medicine – are coming together to form the New York-Houston Medical Ethics Consortium under which the New York based Medical Ethics Fellowship Program will operate, in addition to a parallel Houston-based fellowship sponsored by Houston Methodist and Baylor College of Medicine's Center for Medical Ethics and Health Policy. The collaboration presents an opportunity to unite faculty, knowledge and experience to create future leaders in the bioethics community.
"Clinical ethicists help level the playing field. They help elucidate the truth and empower patients and families in dialogue with their doctors," said Dr. Michael Stewart, co-chairman of the consortium, vice dean and chairman of Otolaryngology – Head and Neck Surgery at Weill Cornell Medicine and otolaryngologist-in-chief at NewYork-Presbyterian/Weill Cornell Medical Center. "This ensures that our patients receive the very best care that is aligned with their values and concerns. Our collaboration with NewYork-Presbyterian, Houston Methodist and Baylor will greatly advance this work, and we couldn't be more thrilled to capitalize on this incredible opportunity."
"I am extremely pleased to see how significant and nationally ranked institutions are able to coordinate and unite their resources in better serving our patients and their families. There has never been a stronger need for bioethics than today, especially where it concerns clinicians and patients alike in searching for and in receiving the best care possible," said the Rev. Charles Millikan, co-chairman of the consortium and vice president for spiritual care and values integration at Houston Methodist.
Under the leadership of Dr. Joseph J. Fins, chief of the Division of Medical Ethics at Weill Cornell Medicine, the American Society for Bioethics and Humanities began in 2011 to develop a quality-attestation process to certify bioethicists, but there is no accreditation process in place yet.
"It's essential that an activity with so much consequence for patient welfare is well regulated and that the people carrying out clinical ethics have the proper training," said Dr. Fins, director of the Weill Cornell Medicine-NewYork-Presbyterian-Houston Methodist Medical Ethics Fellowship Program. Dr. Fins is the E. William Davis, Jr., M.D. Professor of Medical Ethics and a professor of medicine, medicine in psychiatry, healthcare policy and research, and medical ethics in neurology at Weill Cornell Medicine and director of medical ethics at NewYork-Presbyterian/Weill Cornell.
"It is therefore critical to develop more highly trained bioethicists in this field," Dr. Fins said. For example, how should a clinician approach a patient who needs medical attention but refuses care? Or a patient who needs to make a treatment decision but lacks the cognitive faculties to do so? Just as an internist would call a surgeon to perform a specialized procedure, so should a physician be able to consult with a qualified bioethicist on an ethically complex case.
Both the New York-based and Houston-based medical ethics fellowships were created to help achieve these goals through rigorous bioethics training, since the certification process is still in development. The consortium offers fellows from both programs a two-year joint curriculum that will include bimonthly videoconferences, half of which will be faculty-taught seminars and half involving the presentation of past cases, current work, and journal articles by the fellows. They also will attend ethics committee meetings, teach medical students and residents, and complete a mentored capstone research project. The New York-based fellowship will begin on July 1 and the recruitment process is currently underway.
In addition to the content and format, the contrasting geographic climates in which the fellowships take place will serve as a valuable learning tool.
"By drawing on the diversity of bioethics expertise in the two cities and exposing fellows to the jurisdictional and cultural distinctions of hospitals in different geographic regions, the consortium offers a unique training program for clinical ethics fellows," said Dr. Amy McGuire, director of the Baylor College of Medicine-Houston Methodist Medical Ethics Fellowship Program and the Leon Jaworski Professor of Biomedical Ethics and director of the Center for Medical Ethics and Health Policy at Baylor College of Medicine.
Through useful geographic positioning and a rigorous curriculum, officials hope the fellowship will launch its graduates as expert leaders in the emerging yet critically important field of medical ethics to ultimately improve patient care.
"So much of what we do in medicine involves technical decisions, but it's imperative that we take human emotions and dignity into account when treating patients," said Dr. Laura Forese, executive vice president and chief operating officer of NewYork-Presbyterian. "Ethics helps to give everybody the voice that they deserve."
Post Date:
Wednesday, February 10, 2016 - 10:45am
Featured Image: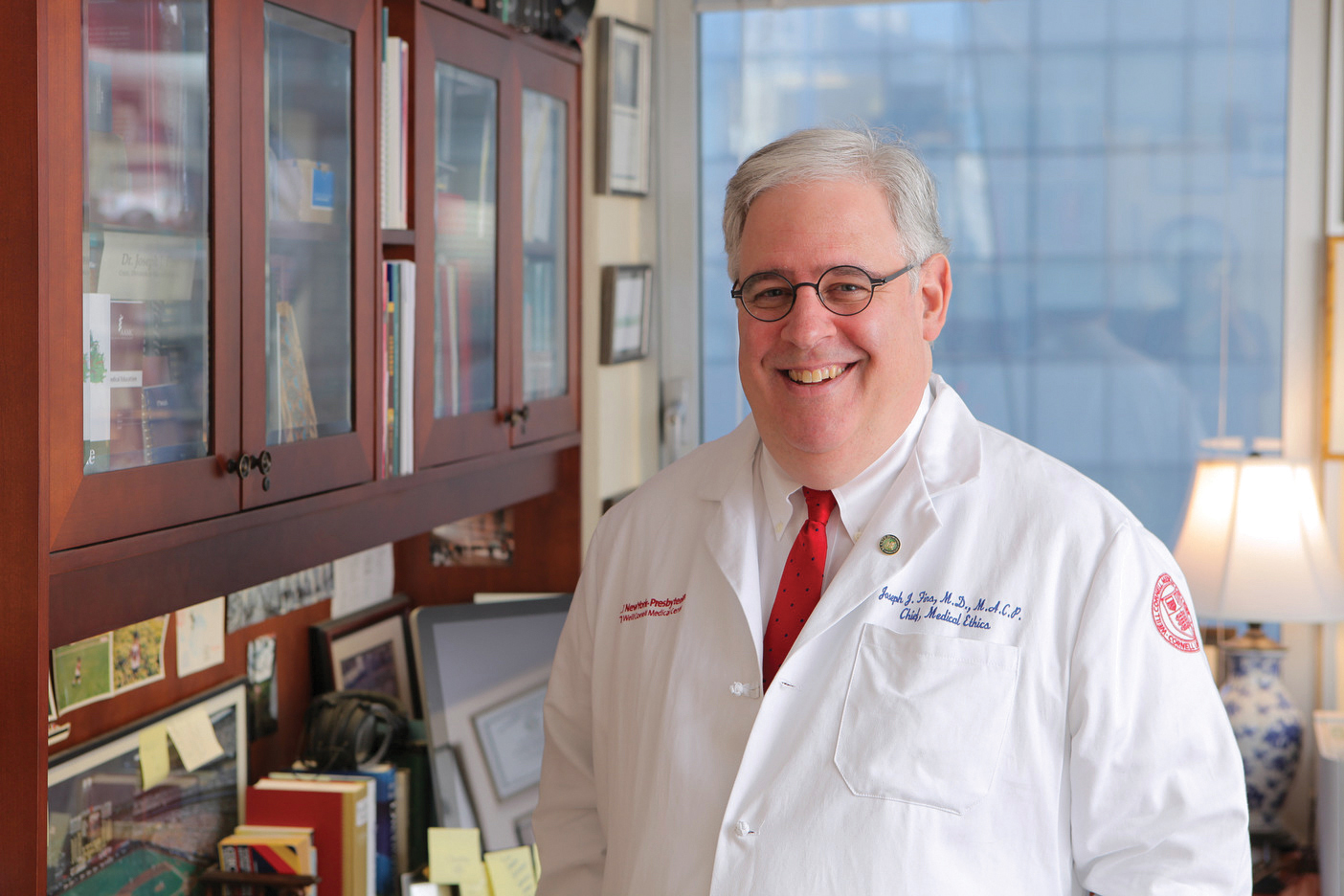 Type of News:
News from WCM
Hide Featured Image Caption: