Body:
Alzheimer's is a disease that likely touches everyone's lives, and neuroscientist Dr. Jacqueline Burré's is no exception. Having witnessed her grandmother's decline, Dr. Burré became devoted to understanding neurodegenerative diseases at the cellular level. That drive — and a fellowship from the Leon Levy Foundation — led her to study a protein linked to Alzheimer's and Parkinson's diseases, called alpha-synuclein, which she hopes will lead to the development of new biomarkers and therapeutic targets.
"Neurodegenerative diseases are devastating, not only to patients but also their families,"said Dr. Burré, an assistant professor of neuroscience in the Feil Family Brain and Mind Research Institute at Weill Cornell Medical College, who is a 2015 Leon Levy Fellow in neuroscience. "I want to do something to alleviate this burden on patients, their families and society. The Leon Levy Fellowship has allowed me to investigate the early events in the brain that trigger these diseases, and I'm really thankful for it and the foundation for providing me and other young investigators with the help and guidance to advance our work."
Since its launch at Weill Cornell in 2012 with a $1.5 million grant, the Leon Levy Fellowship has empowered seven young neuroscientists to pursue their innovative research. The fellowship provides them with funds to develop and advance their research projects and publish their findings in journals — all of which lay the foundation for additional financial support down the road. They also get the opportunity to network with other neuroscientists during an annual symposium sponsored by the Leon Levy Foundation.
Now, with a new $1.92 million grant, the Leon Levy Foundation is renewing the fellowship at Weill Cornell through 2019 and doubling the length of the program, expanding the term from one year to two. This will ensure that more burgeoning physicians and scientists have the chance to follow in Dr. Burré's footsteps.
"This fellowship gives junior faculty a year or two to establish their laboratory and develop some preliminary results so that they can go to the National Institutes of Health or other funding institutions and get a full-fledged grant, which is what really gets the science going,"said Dr. Costantino Iadecola, director of the Feil Family Brain and Mind Research Institute and the Anne Parrish Titzell Professor of Neurology and Neuroscience at Weill Cornell, who leads the fellowship program at the medical college.
Dr. Makoto Ishii, an assistant professor of neurology in the Department of Neurology and of neuroscience in the Feil Family Brain and Mind Research Institute, is an alumnus of the Leon Levy Fellowship. After watching his grandmother lose both cognitive function and weight because of Alzheimer's disease, he started coming up with research ideas that would tie the two together.
While "trying to get people to fund ideas is really difficult, particularly for those early in their careers and making a transition from medical trainee to independent research investigator,"Dr. Ishii said, once he received the Leon Levy Fellowship he was able to test his ideas in the lab and obtain tangible results. He discovered that protein pieces called amyloid-beta, "the bad culprit of Alzheimer's disease,"not only affect memory cells but also areas in the brain that control body weight. These results directly led to several presentations at international meetings, publication of his findings in scientific journals and importantly allowed him to garner additional external funding to continue his research. The fellowship also helped him directly with his career — he was promoted this year to assistant professor at Weill Cornell, leading to his own independent lab space where he can further develop his research program. "It is a wonderful fellowship, and I think it was integral and essential for my career,"he said.
Philanthropist Shelby White created the Leon Levy Foundation in 2004 in honor of her late husband, who had a passion for learning about how the brain impacts human behavior. "Though he was a financier, he was really a neuroscientist at heart,"Dr. Iadecola said.
In addition to Dr. Ishii, alumni who have benefited from the fellowship in years past include Dr. Amy Kuceyeski, an assistant professor of mathematics in the Department of Radiology; Dr. Victoria Blaho, an instructor in pathology and laboratory medicine; and Dr. Lakshman Puli, a former instructor in neuroscience in the Feil Family Brain and Mind Research Institute. Dr. Kuceyeski and Dr. Blaho also have appointments in the Feil Family Brain and Mind Research Institute.
Along with Dr. Burré, this year's Leon Levy fellows include Dr. Brendon Watson, an instructor in psychiatry and of neuroscience in the Feil Family Brain and Mind Research Institute, and Dr. Alon Seifan, an assistant professor of neurology.
"Our three fellows this year are really a perfect embodiment of what the Leon Levy Foundation and Leon Levy himself would have liked to see,"Dr. Iadecola said.
Dr. Watson, who uses silicon probes to study sleep at the cellular level in rats, has found that groups of cells become weaker and less coordinated as sleep persists, possibly allowing for better learning and performance when the animal reawakens.
"This fellowship served as a link in the chain to help me get additional funding, which is great,"Dr. Watson said. "I'm at a stage in my career where having extra funding means I can continue to be a scientist."
Dr. Seifan studies Alzheimer's disease, specifically in people who had childhood learning disabilities. He believes there may be a correlation between childhood learning disabilities and the 10 percent of adult patients who are diagnosed with atypical forms of Alzheimer's, in which memory loss is not the initial symptom. He hopes that a better understanding of how childhood neurodevelopment relates to late- life neurodegeneration could lead to earlier diagnoses of atypical cases and could also provide clues as to why the disease begins in the first place.
"This fellowship enabled me to have my first faculty appointment at Weill Cornell and is helping me launch into the next step of my career,"Dr. Seifan said. "I wouldn't be where I am right now without it."
Post Date:
Friday, July 24, 2015 - 9:15am
Featured Image: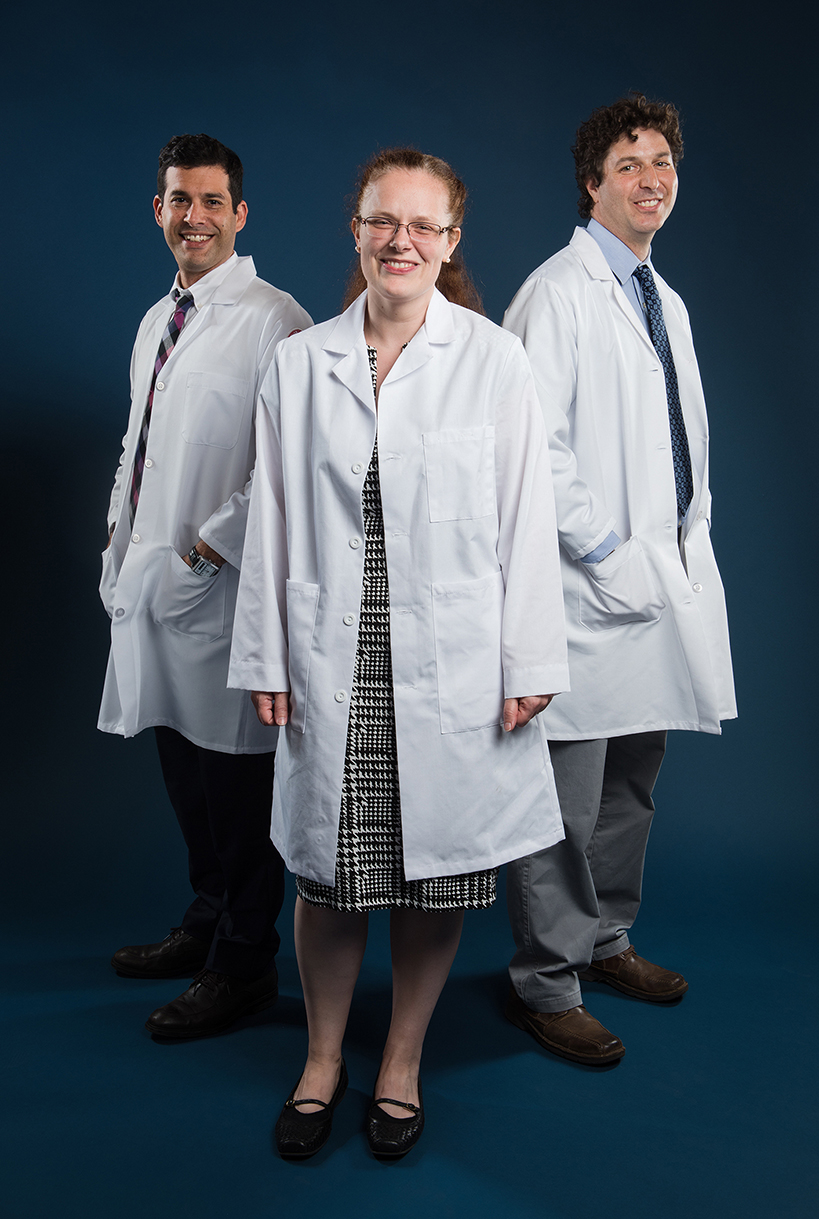 Type of News:
News from WCM
Hide Featured Image Caption: