Body:
Weill Cornel Medical College-Qatar Students Honor Teachers
A dozen faculty members from Weill Cornell Medical College in Qatar and Weill Cornell Medical College were recognized by their students for making the greatest difference in their education.
The winners of the annual Medical Education Faculty Teaching Awards were announced during a ceremony in June.
"It would, of course, be nice to be able to honor every one of our teachers," said Dr. Javaid Sheikh, dean of Weill Cornell Medical College in Qatar who handed out the awards. "We have a faculty to be proud of at WCMC-Q who place their students first in everything they do. However, there have to be winners, and it is a privilege to see the esteem that these faculty members are held in by their students."
Winners
Pre-Clinical Curriculum
Molecules, Genes and Cells
Dr. Moncef Ladjimi
Human Structure and Function
Dr. Rachel Koshi
Host Defenses
Dr. Ali Sultan
Medicine, Patients and Society I
Dr. Ziyad Mahfoud
Brain and Mind
Dr. Leopold Streletz
Basis of Disease
Dr. Gerardo Guiter
Medicine, Patients and Society II
Dr. Ziad Kronfol
Clinical Curriculum
Clinical Clerkships and all 4th year courses (4 awards)
Dr. Thurayya Arayssi
Dr. Hassan Al-Amin
Dr. Marcellina Mian
Dr. Basim Uthman
WCMC-NY Visiting Teaching Faculty
1st Year
Dr. Estomih Mtui (HSF)
2nd Year
Dr. Estomih Mtui (BAM)
Clinical Years
Dr. Mark Pecker (Medicine Clerkship)
Additional awards and honors:
Dr. Jonathan Avery, Dr. Anna Dickerman and Dr. Alexander Harris, residents in the Department of Psychiatry, are members of this year's Cornell Mind Games. Mind Games is a resident competition in psychiatry, similar to Jeopardy, which took place at the annual meeting of the American Psychiatric Association on May 8. The 2012 team finalists were from NewYork-Presbyterian Hospital/Weill Cornell Medical Center, NewYork-Presbyterian/ Columbia University Medical Center and the University of Texas at Houston.
Dr. Madelon Finkel, professor of clinical public health, is co-hosted a conference on cervical cancer screening Aug. 18 in Chennai, India. Dr. Finkel is currently working with colleagues Dr. Rita Isaac of the Christian Medical College in Vellore India and Dr. Lyndal Trevena of the University of Sydney School of Medicine on a program to instruct local practitioners how to screen for cervical cancer. Anysley Duncan, a second-year Weill Cornell medical student, spent eight weeks in Vellore working on the cervical cancer screening project and helped organize the conference.
Dr. Judith Fontana, a postdoc in the laboratory of Dr. Mirella Salvatore, was awarded a Stony Wold-Herbert Fund fellowship and travel grant to attend the American Society for Virology meeting scheduled July 21-25 in Madison, Wis. The Fund is a privately-endowed nonprofit dedicated to assisting in the fight against all forms of pulmonary disease throughout greater New York. Stony Wold provides funding through research grants and fellowships to physicians and other health care professionals active in the pulmonary field.
Rev. Curtis Hart, lecturer in public health, psychiatry and medicine, has been invited to give the annual Heberden Lecture in the History of Medicine at the New York Academy of Medicine in September entitled "Franklin Delano Roosevelt: A Famous Patient." The lecture will focus upon President Roosevelt's therapeutic relationship with his doctor, Dr. George Draper, who treated his polio, as well as how the illness affected Roosevelt's character and leadership as president.
Dr. Mary Katherine Hayes, associate professor of clinical radiation oncology, was named president of the NY Metropolitan Breast Cancer Group in July for the 2012-2013 term. A multidisciplinary society whose members come from hospitals and medical schools in the tri-state area, the Group provides a forum for discussion and exchange of ideas on how to best promote and improve the quality of breast cancer care.
Dr. Yan Ma, assistant professor of biostatistics in public health, gave an invited talk in June entitled, "Recent developments in multivariate meta-analysis and a robust approach based on the theory of U-statistic" at the Applied Statistical Symposium in Boston. The International Chinese Statistical Association is a non-profit organization dedicated to educational, charitable, and scientific purposes.
Dr. Alvin Mushlin, chairman of the Department of Public Health, the Nanette Laitman Distinguished Professor of Public Health, professor of medicine and professor of public health; Dr. Yan Ma, assistant professor of biostatistics in public health; and Dr. Stephen Lyman, associate professor of public health, were invited to serve as grant reviewers for the Patient-Centered Outcomes Research Institute, which is authorized by Congress to conduct research to provide information about the best available evidence to help patients and their health care providers make more informed decisions. Its research is intended to give patients a better understanding of the prevention, treatment and care options available, and the science that supports those options.
Dr. Sandra Hurtado Rua, a postdoctoral associate in the Division of Biostatistics and Epidemiology in the Department of Public Health, was awarded a scholarship for expenses to attend the workshop, "Developing Statistical Methods for NeuroImaging," hosted July 24-26 at the University of California at Irvine. The scholarship comes from the National Science Foundation's Division of Mathematical Sciences, which supports a wide range of projects aimed at developing and exploring the properties and applications of mathematical structures. The goal o the workshop was to identify open problems in statistical research that emerge from current challenges in neuroimaging.
Dr. Mirella Salvatore, assistant professor of public health and assistant professor of medicine, was awarded the Feldstein Medical Foundation Research Grant, effective July 1, for the project titled, "Targeted vector delivery for rapid protection from infectious diseases?" The Foundation is a private foundation, created to promote and advance previously neglected areas of medical research.
Dr. Art Sedrakyan, associate professor of public health, presented at the U.S. Food and Drug Administration's advisory panel hearings June 27-28 to help doctors find ways to better monitor the risks posed by metal-on-metal hip replacements. Once lauded by industry and doctors as a groundbreaking orthopedic innovation, these devices have failed prematurely in thousands of cases, causing crippling injuries or requiring repeat surgeries.
Dr. Genevieve Yuen, a fellow in geriatric psychiatry at Payne Whitney in Westchester, was selected by the American College of Psychiatrists as one of this year's Laughlin Fellows. Each year, The College selects 10 third, fourth and fifth-year residents from the United States and Canada and pays for them to attend its annual meeting. The Laughlin Fellows are chosen from an elite pool of applicants deemed likely to make a significant contribution to the field of psychiatry.
Submit your awards and honors to WCMCAwards@med.cornell.edu.
Post Date:
Thursday, August 30, 2012 - 3:00pm
Featured Image: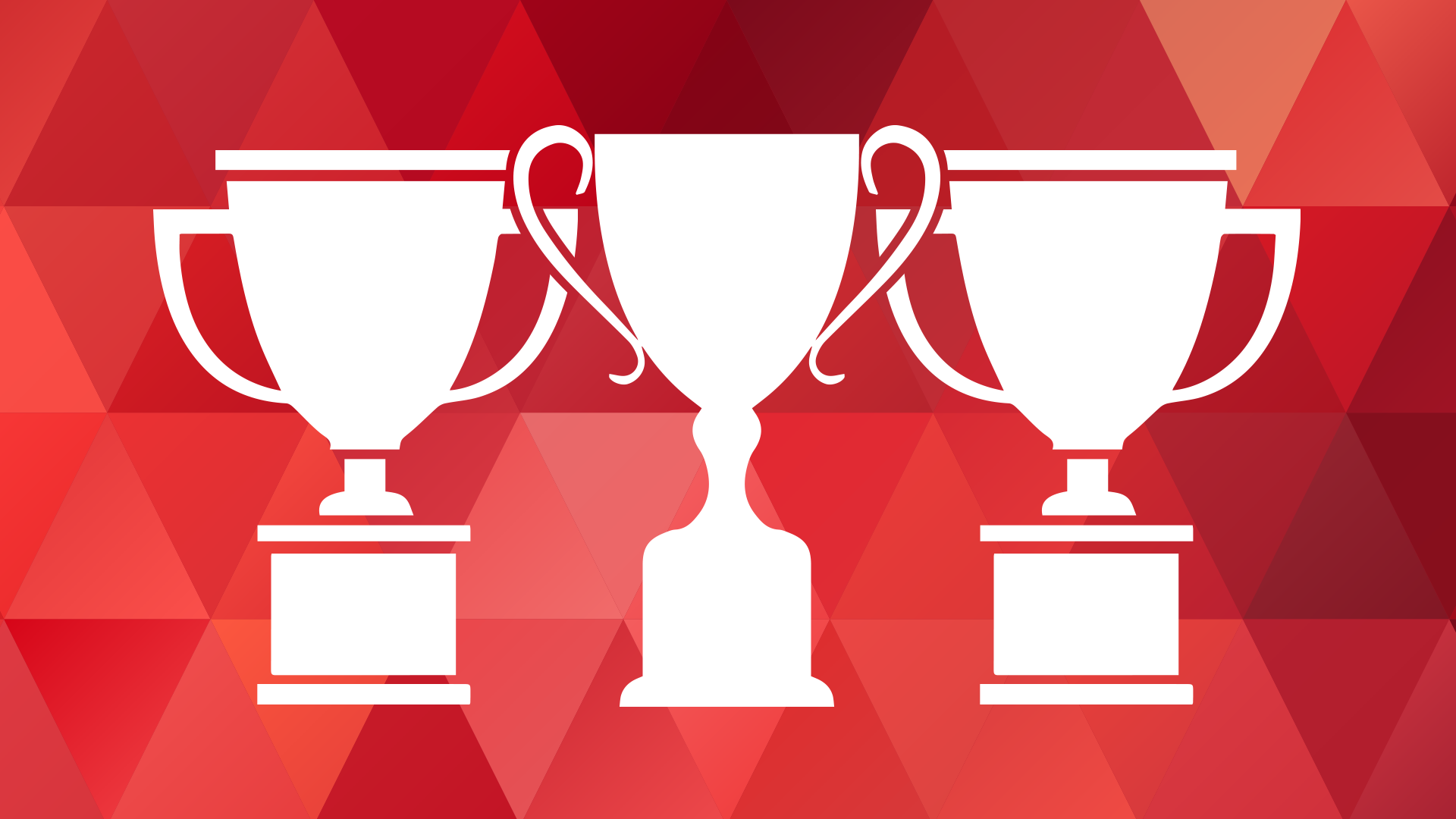 Type of News:
Awards & Honors
Hide Featured Image Caption: