Body:
Cardiologist Dr. Geoffrey Pitt to Lead Institute Designed to Translate Research Discoveries in Cardiovascular Disease from Bench to Bedside
NEW YORK (April 29, 2016) — With the goal of improving heart health for patients worldwide, Weill Cornell Medicine has established the Cardiovascular Research Institute to expand and enhance the institution's basic and translational research activities. Dr. Geoffrey Pitt, a leading cardiologist and scientist, will direct the institute, which will be dedicated to understanding the molecular, cellular and genetic underpinnings of the disease.
Headquartered in the Belfer Research Building, the interdisciplinary Cardiovascular Research Institute will build upon the successes of Weill Cornell Medicine's already robust cardiovascular research activities while unifying them under one research entity. Dr. Pitt will recruit a team of leading scientists to the institute to pursue innovative research that improves treatments and therapies for conditions including coronary artery disease, heart failure, cardiac arrhythmias, and hypertension. Basic and translational investigators in the institute will complement and collaborate closely with the exceptional clinical cardiology and cardiovascular surgery teams at Weill Cornell Medicine and NewYork-Presbyterian/Weill Cornell Medical Center, ensuring that laboratory breakthroughs are rapidly applied to the clinic.
Dr. Pitt was recruited to Weill Cornell Medicine from Duke University, where he is currently the director of the Ion Channel Research Unit and a professor of medicine, neurobiology, and pharmacology and cancer biology. He is also an attending cardiologist at Duke University Hospital, caring for patients in its Adult Cardiovascular Genetics Clinic. A distinguished physician-scientist, Dr. Pitt investigates the structure, function and regulation of proteins located on the surface of cells that enable the transmission of electrical signals, called ion channels. His laboratory uses electrophysiology, biochemistry and structural biology approaches to discern how abnormal ion channel function causes diseases such as cardiac arrhythmias, epilepsy and ataxias, which are characterized by a loss of muscle control during voluntary movements.
"Physician-scientists have made critical advances in cardiovascular clinical care that have produced a difference in patients' lives, but we have not yet found a cure for heart disease," said Dr. Augustine M.K. Choi, the Weill Chairman of the Weill Department of Medicine at Weill Cornell Medicine and physician-in-chief at NewYork-Presbyterian/Weill Cornell. "It is vital that we discover and develop better diagnostic and treatment strategies, and there is no one better than Dr. Pitt to direct these efforts at Weill Cornell Medicine. A proven leader, I have no doubt that he will take us to the next level of excellence in cardiovascular research and care."
"It's a truly exciting opportunity to lead the Cardiovascular Research Institute at Weill Cornell Medicine," said Dr. Pitt, who was recruited as the Ida and Theo Rossi Distinguished Professor of Medicine and will have a clinical appointment at NewYork-Presbyterian/Weill Cornell. "Weill Cornell Medicine is uniquely positioned at the forefront of basic and translational research, which is critically important to support and improve patient care. The high-impact science our esteemed investigators will perform at the institute dovetails perfectly with the outstanding care our clinical cardiologists provide to our patients — with the goal of making that care even better."
While research advances achieved in recent decades have transformed the way doctors treat patients with cardiovascular disease, the condition remains the leading cause of death worldwide, accounting for 17.3 million deaths each year — a number that the American Heart Association expects to swell to more than 23.6 million by 2030.
At the Cardiovascular Research Institute, investigators will use cutting-edge scientific approaches — including precision medicine and stem cell research — to explore the fundamental biology of heart and blood vessel development and function. Researchers will also seek to understand how the structure and function of proteins and the way small molecules interact with larger biological systems are involved in cardiovascular disease. The insights physicians glean from these studies will enable them to develop effective diagnostic strategies and clinical interventions when these systems fail. They will also collaborate with investigators at the Cornell Tech campus on Roosevelt Island to mine and analyze data generated from genome sequencing and from patient medical devices to develop more effective treatments.
About Dr. Geoffrey Pitt
Dr. Pitt, a board-certified internist and cardiologist, is a member of the American Heart Association, Biophysical Society, Society for Neuroscience, Cardiac Electrophysiology Society, and the Heart Rhythm Society. He is also an elected member of the American Society for Clinical Investigation and the Association of American Physicians. He currently serves as associate editor of the Journal of Clinical Investigation; and is on the Journal of General Physiology's Editorial Advisory Board. Dr. Pitt previously served on the editorial boards of the Journal of Cardiovascular Pharmacology, the American Journal of Physiology-Heart and Circulatory Physiology, and the Journal of Clinical Investigation, and was an associate editor of Cardiovascular Drugs and Therapy and editor for its Education in Cardiovascular Therapy section. He has authored more than 70 peer-reviewed articles and is an ad hoc reviewer for 33 top-tier journals, including the Cell Metabolism, Circulation, the Journal of the American College of Cardiology, Nature, PNAS, and Science - STKE. He has also reviewed for or served on several national and international study sections, including those of the National Institutes of Health, the National Science Foundation, and the American Heart Association.
Dr. Pitt has received numerous awards, including the Harrington Discovery Institute Scholar-Innovator Award (2015), the American Heart Association's Established Investigator Award (2007), the Lewis Katz Cardiovascular Research Prize for a Young Investigator (2006), the Harold and Golden Lamport Award for Excellence in Basic Science Research (2006), and the Irma T. Hirschl Monique Weill-Caulier Trust Research Career Award (2004).
Dr. Pitt received his bachelor's degree in 1984 from Yale University and his medical degree and doctorate in 1993 from the Johns Hopkins University School of Medicine. He also earned a Master of Science degree in 1987 from the Johns Hopkins Bloomberg School of Public Health. Dr. Pitt completed a residency in internal medicine and cardiology fellowship training at Stanford University Hospital in 1995 and 1999, respectively, and a postdoctoral fellowship in 1999 at the Stanford University School of Medicine. After spending two years at Stanford as a research associate in molecular and cellular physiology, Dr. Pitt joined Columbia University College of Physicians and Surgeons as the Esther Aboodi Assistant Professor of Medicine and as an assistant professor of pharmacology. Dr. Pitt earned a position on Duke's faculty in 2007.
He will begin his appointment at Weill Cornell Medicine on July 1.
Weill Cornell Medicine
Weill Cornell Medicine is committed to excellence in patient care, scientific discovery and the education of future physicians in New York City and around the world. The doctors and scientists of Weill Cornell Medicine — faculty from Weill Cornell Medical College, Weill Cornell Graduate School of Medical Sciences, and Weill Cornell Physician Organization — are engaged in world-class clinical care and cutting-edge research that connect patients to the latest treatment innovations and prevention strategies. Located in the heart of the Upper East Side's scientific corridor, Weill Cornell Medicine's powerful network of collaborators extends to its parent university Cornell University; to Qatar, where Weill Cornell Medicine-Qatar offers a Cornell University medical degree; and to programs in Tanzania, Haiti, Brazil, Austria and Turkey. Weill Cornell Medicine faculty provide comprehensive patient care at NewYork-Presbyterian/Weill Cornell Medical Center, NewYork-Presbyterian/Lower Manhattan Hospital and NewYork-Presbyterian/Queens. Weill Cornell Medicine is also affiliated with Houston Methodist. For more information, visit weill.cornell.edu.
Post Date:
Friday, April 29, 2016 - 9:30am
Featured Image: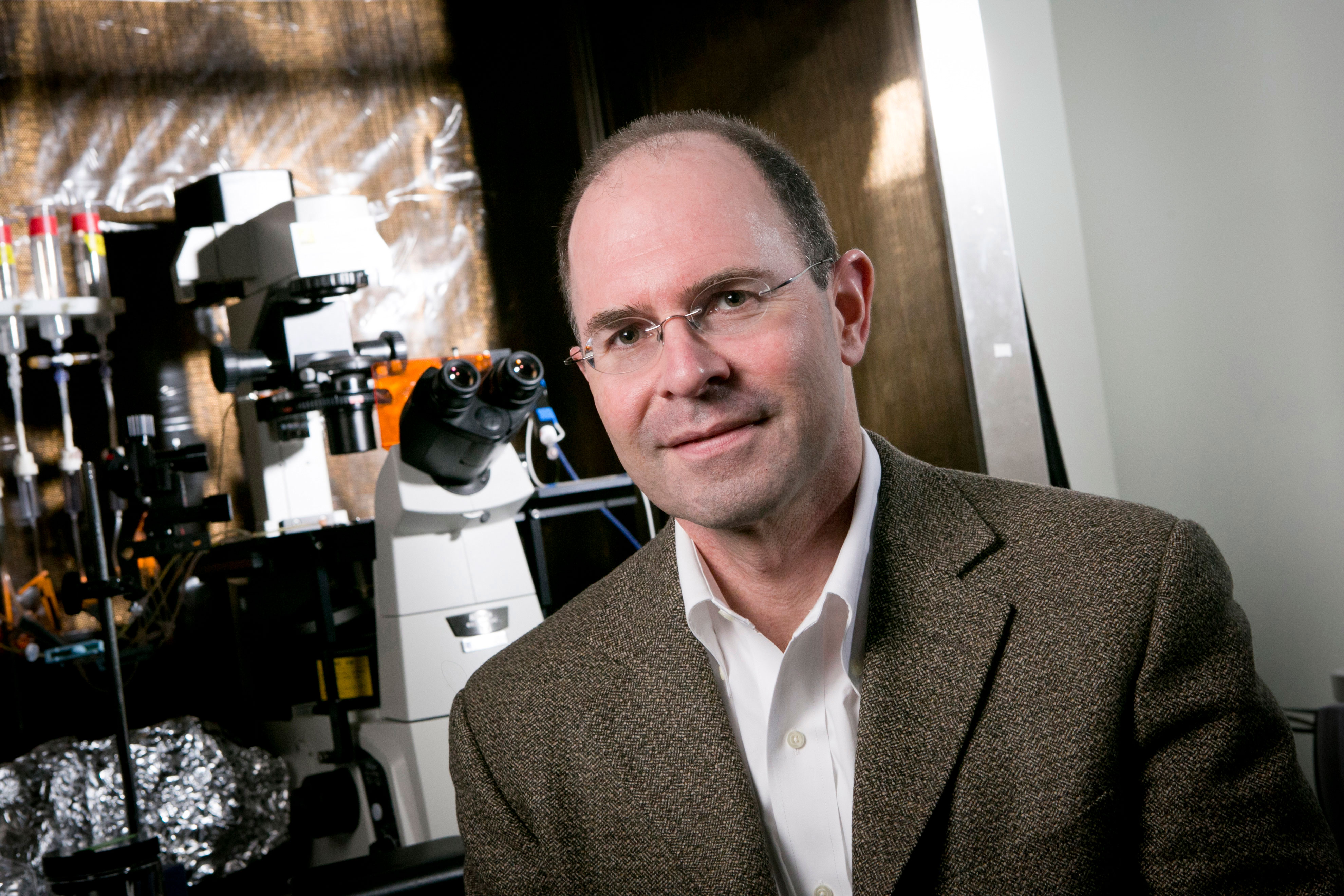 Type of News:
Press Releases
Mission:
Institutional Research
People:
Dr. Geoffrey Pitt
Unit:
Cardiovascular Research Institute
Hide Featured Image Caption: