Body:
Cornell's Translational Research Institute for Pain in Later Life (TRIPLL), a New York City-based center to help older adults prevent and manage pain, has received a five-year, $1.95 million renewal grant from the National Institute on Aging.
The institute, formed in 2009 as one of 12 national Edward R. Roybal Centers for Translational Research on Aging, studies innovative, nonpharmacological methods to ease persistent pain, which is estimated to afflict nearly half of older Americans. TRIPLL unites social and psychological scientists at Cornell's Ithaca campus, Weill Cornell Medical College researchers and community-based health care partners.
With the grant renewal, TRIPLL adds a focus on behavior change science, seeking to apply insights from psychology, sociology, economics and communications to develop optimal pain management techniques. For instance, knowing how and why older adults decide on various medications, therapies, exercises and other methods to limit pain can help individuals and their caregivers to weigh their preferred treatments. TRIPLL investigators also plan to explore how new communication tools, including social media and smartphones, can be harnessed to manage pain.
"In spite of how widespread chronic pain is among older adults, there are relatively few tested interventions to help people reduce their pain," said TRIPLL Co-Director Dr. Karl Pillemer, the Hazel E. Reed Professor of Human Development in the College of Human Ecology and a professor of gerontology in medicine at Weill Cornell. "Our new focus is exciting because we hope to translate findings into more effective interventions by deepening our understanding of human behavior and decision- making."
More than 100 million Americans suffer from chronic pain, more than those affected by heart disease, diabetes and cancer combined. Yet relatively few researchers study pain management, with most focusing on well-known diseases. But untreated pain takes a physical, mental, social and economic toll on older adults, according to TRIPLL Co-Director Dr. Cary Reid, the Irving Sherwood Wright associate professor in geriatrics and an associate professor of medicine at Weill Cornell.
"Treating pain in older patients is challenging in many ways," Dr. Reid added. "There are few studies that enroll typical older patients that can help to guide management decisions. Older adults are more sensitive than younger adults to medication-related side effects, and many older individuals (along with their health care providers) believe that pain is supposed to be present in later life."
Despite these challenges, Dr. Reid said that preventive approaches are critical to lessen the many negative consequences — such as reduced mobility, depression and anxiety, sleep impairment and social isolation — of poorly controlled pain.
In its first five years, TRIPLL has funded 30 pilot studies on innovative treatments, policies and interventions for improved pain management. More than 100 investigators — faculty members and graduate students — have been mentored by TRIPLL investigators, including presentations of their work at monthly work-in-progress seminars.
The institute will continue to have strong community roots, said TRIPLL Co-Director Dr. Elaine Wethington, a professor of human development and of sociology. In Ithaca and New York City, TRIPLL researchers are partnering with health care providers, hospice and home nurse agencies and older adults themselves to match interventions to their needs. Its translational focus seeks to move evidence-based techniques directly into clinical practices, programs and policies.
"The involvement of community organizations in every aspect of research project development — from conceptualization, design, participant recruitment and eventual dissemination — is one of TRIPLL's strengths," said Dr. Wethington. "The input of community agencies and consumers leads to research that is more likely to be implemented successfully in diverse cultural settings."
Affiliated with Cornell's Bronfenbrenner Center for Translational Research, TRIPLL includes collaborating investigators at Weill Cornell Medical College, Cornell University (Ithaca campus) and the Hebrew Home at Riverdale. TRIPLL also maintains ongoing partnerships with Columbia University, the Hospital for Special Surgery, Memorial Sloan Kettering Cancer Center, Visiting Nurse Service of New York, and the Council of Senior Centers and Services of NYC.
Post Date:
Thursday, November 6, 2014 - 2:15pm
Featured Image: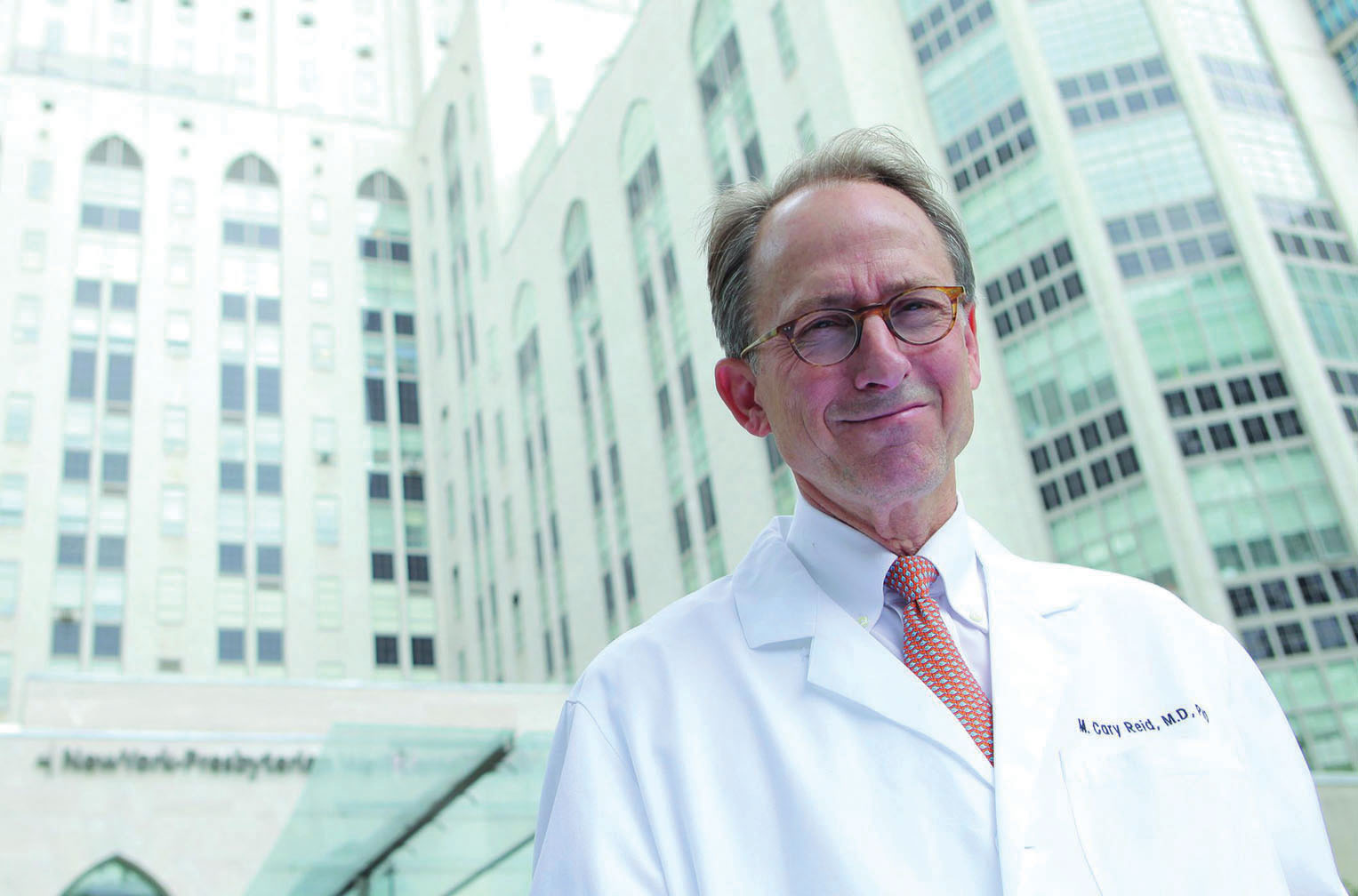 Type of News:
News from WCM
Hide Featured Image Caption: