Body:
A Heart That Beats for Others from Weill Cornell Medicine on Vimeo.
For a former Marine and New York City firefighter, fear was never an option. But when John Martinelli began experiencing shortness of breath, chest pains and exhaustion, he became concerned for his heart.
With the help of Dr. Evelyn Horn, director of heart failure and pulmonary hypertension at the Perkin Heart Failure Center and a professor of clinical medicine in the Division of Cardiology at Weill Cornell Medicine, Martinelli successfully had open-heart surgery to replace both his aortic and mitral valves, along with the re-implantation of his coronary arteries around his newly modeled aorta. A husband, father and grandfather, Martinelli is now able to live life to his fullest — thanks to the groundbreaking research and skilled physicians at Weill Cornell Medicine.
In a video — coming amid American Heart Month — Weill Cornell Medicine shares Martinelli's story and showcases the cutting-edge research that its scientists and those at Cornell University are conducting to improve cardiac surgery and care. For one such project, Cornell engineers Drs. Jonathan Butcher and Robert Shepherd, collaborate with the Dalio Institute of Cardiovascular Imaging at NewYork-Presbyterian and Weill Cornell Medicine to develop an innovative procedure that involves printing 3D replacement tissue precisely modeled after the patient's imaging results.
Visit the websites for the Division of Cardiology and the Department of Cardiothoracic Surgery for more information about Weill Cornell Medicine's cardiac care, surgery and research programs.
Post Date:
Friday, February 26, 2016 - 3:45pm
Featured Image: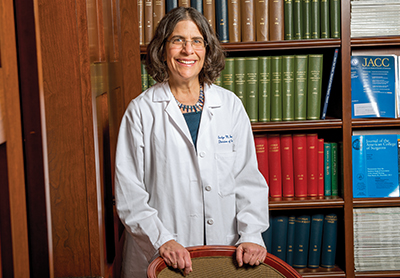 Type of News:
News from WCM
Hide Featured Image Caption: