Body:
Anasia Brewster (left) and Alondra Vences (right), students at the High School of Sports Management in Brooklyn, learn how to use electroplating to make a silver penny and a copper nickel, while Cornell University graduate student Arianna Gagnon (center), watches on. The activity was part of Big Red STEM Day, hosted Nov. 5 at Weill Cornell Medicine. Photo credit: Studio Brooke
While other New York City high school students might have spent the first Saturday in November playing Pokémon GO, a group of their peers were creating their own games using a JavaScript-based code that doesn't require any prior programming knowledge. Part of the first annual Big Red STEM Day, it was just one of the workshop activities designed to expose high school students from communities underrepresented in science, technology, engineering, and mathematics (STEM) to educational and career opportunities in those fields.
Held on the Weill Cornell Medicine campus, Big Red STEM Day is a collaborative effort run by students, faculty and staff from across Cornell campuses and the New York City Department of Education. While Cornell Tech representatives taught student attendees to create their own Pokémon GO games and SnapChat filters, graduate and undergraduate students from Cornell University showed teens how to use electroplating to make a silver penny and a copper nickel. Medical and biomedical PhD students taught them how to use staining methods to differentiate bacteria from soil, yogurt and even their mouths, and a Cornell Cooperative Extension associate engaged them in cartography and mapping activities to create their own collaborative design for a neighborhood park.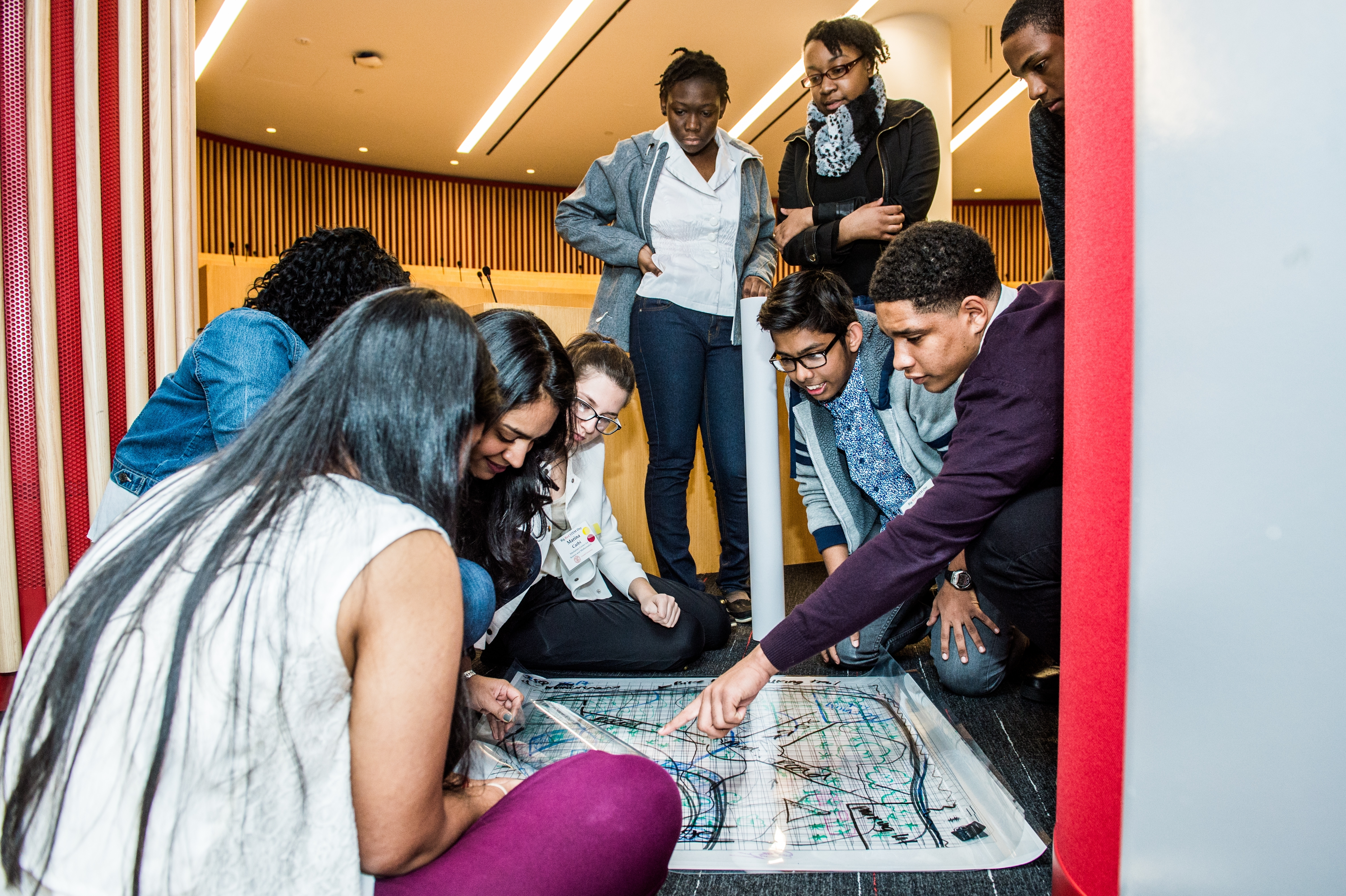 "Being here today really opened my eyes to the world of science and technology," said Tamia Phoenix, a junior at Excelsior Preparatory High School in Queens. She was one of 60 students from 10 high schools across Manhattan, Queens and the Bronx to attend the daylong event. Her classmate, Maurice Watson, said, "We got to choose two activities for the day: one that we were potentially interested in for a career and one workshop we may have never considered."
Organizers hope that attending the college-level STEM program prompts the students to pursue higher education in science and medicine.
"Exposure to STEM is critical for high school students," said Dr. Marcus Lambert, director of diversity and student services at the Weill Cornell Graduate School of Medical Sciences and a STEM Day discussion panel moderator. "It's that spark, the discovery of what science and technology have to offer them in the future."
Not only did Big Red STEM Day immerse the high school students in problem-solving and community-building STEM exercises, but it also allowed high school students to network with faculty and undergraduate, graduate and medical students.
"The collaboration among Cornell campuses and the Cooperative Extension office enabled the research that's being conducted by faculty and graduate students on campus to be translated into an educational opportunity for the underrepresented youth in New York City," Dr. Lambert said.
Dr. Jennifer Tiffany, executive director of the Cornell University Cooperative Extension-New York City programs, was encouraged by the students' enthusiasm. "We saw a tremendous response from the students," she said. "There was so much intensity in their questions, a real interest in expanding their knowledge of STEM."
 The New York City Department of Education urged students to encourage their friends to consider studying STEM courses in college and pursue careers in these fields. "These students will feed the field of research for science, technology and medicine," Dr. Tiffany added. "They are the future.
Post Date:
Wednesday, November 16, 2016 - 11:00am
Featured Image: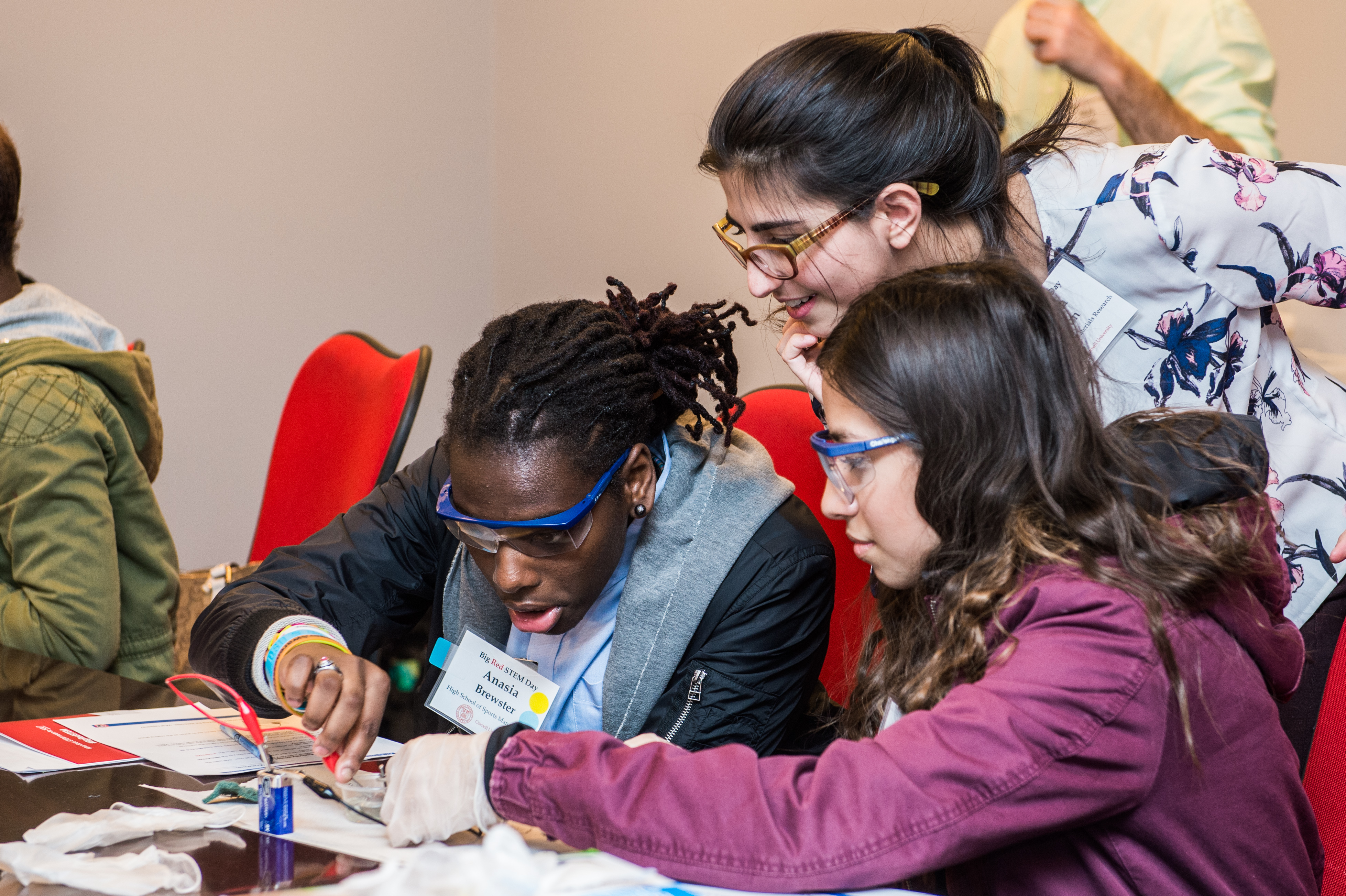 Type of News:
News from WCM
People:
Dr. Marcus Lambert
Unit:
Graduate School of Medical Sciences
Hide Featured Image Caption: