Body:
As a cardiologist, Dr. Erica Jones has seen more people die from their first heart attack than she cares to admit. Many times these cases are her patients, her friends and her colleagues. Most tragic of it all, she said, is that these deaths are preventable.
"That's really what drives us here — how can we find the people most at risk before they reach the hospital," said Dr. Jones, the subject of Episode 2 of the Inside Medicine online video series.
Dr. Jones started an internship at Weill Cornell Medicine in 1992 — the same year she got married — and has been there ever since.
"Essentially this was my home, and I knew that I would thrive here," Dr. Jones said.
Dr. Jones educates patients on their risk for cardiovascular disease and the steps they can take to keep their hearts healthy through a program she directs, aptly named Heart Health. Based out of the Dalio Institute for Cardiovascular Imaging at NewYork-Presbyterian and Weill Cornell Medicine, the program uses advanced cardiac imaging, biomarkers, cholesterol levels and lifestyle assessments — to precisely determine the present and future heart health of each patient.
"Preventing heart disease, that's what really drives us here," Dr. Jones said. "And the research behind what I'm showing them on the screen — it's very powerful."
Dr. Jones collaborates closely with Dalio Institute Director Dr. James Min, who she praises as a true pioneer in his field, to predict cardiovascular disease risk in patients. Their partnership relies on his expertise in imaging the human vascular system and her ability to translate those results into patient care — working with her patient on how they can together reduce risk of a heart attack in the future, Dr. Jones said.
Dr. Min, who is also a professor of radiology and of medicine at Weill Cornell Medicine, investigates plaque in the human body and how it hardens over time. Dr. Min's research provides insight into how to better predict the progression of a patient's disease and how to inform them that their risk for adverse cardiac events — like a heart attack — can change over time.
"He's the researcher, and I'm the clinician," Dr. Jones said. "But we are working together to figure out what's the best way to help treat and counsel cardiovascular patients."
Along with running the Heart Health program, Dr. Jones said one of the most fulfilling parts of her career is directing the cardiovascular fellowship program at Weill Cornell Medicine, where she is responsible for training 18 fellows. She highly commends the fellows in her program, saying they are a smart, motivated group of students who want to change the world.
"I often feel that not only am I their mentor, but I am responsible for a lot of their career decisions — and I take that very seriously," Dr. Jones said. "They're like my second family."
This is an exciting time to practice medicine, Dr. Jones said. Technological advances are opening new lines of scientific inquiry and transforming the way doctors treat their patients. For both her fellows and her own children, there's a promising future that lies ahead for them.
"I see a lot of positive things in medicine," said Dr. Jones. "And so much is becoming available to my children's generation, especially in terms of prevention. For their future, medicine, really, is unlimited."
 Using the social media hashtag, #WeAreWCM, read more stories to discover the faces behind the medicine and how they are paving the future for innovative healthcare.
Post Date:
Thursday, May 12, 2016 - 6:15pm
Featured Image: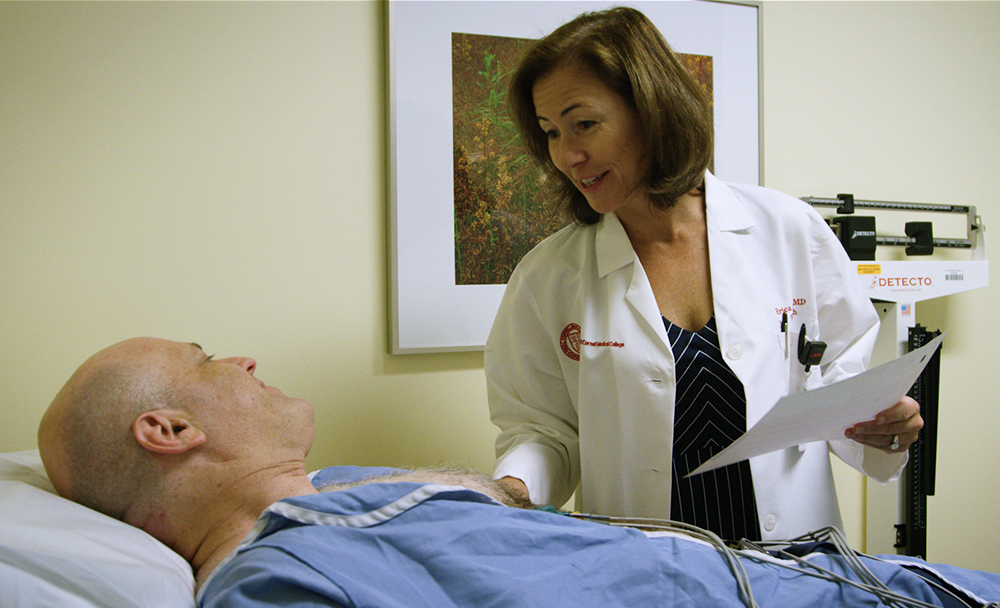 Type of News:
We Are Weill Cornell Medicine
Hide Featured Image Caption: