Body:
NEW YORK (June 1, 2017) – Dr. Ralf Holzer, a pediatric cardiologist and expert in minimally invasive techniques to treat children and adults with congenital heart disease, has been named chief of the Division of Pediatric Cardiology at NewYork-Presbyterian/Weill Cornell Medical Center and Weill Cornell Medicine, and director of Pediatric Cardiac Catheterization at The Komansky Children's Hospital, effective June 1.
Dr. Holzer joined Weill Cornell Medicine as a professor of clinical pediatrics in 2016, following his appointment two years earlier as the medical director of cardiac catheterization and interventional therapy at the Sidra Medical and Research Center in Doha, Qatar. There, he also served as the interim director of the Division of Pediatric Cardiology. Dr. Holzer is internationally recognized for performing complex pediatric cardiology cases at the highest level of care.
"Dr. Holzer is a renowned expert who is committed to innovative interventional techniques and approaches to pediatric cardiology care. He is adept at even the most challenging pediatric cardiology cases, and brings a tremendous amount of proven skill, experience and talent that will enhance the already exceptional care we are known for," said Dr. Gerald Loughlin, the Nancy C. Paduano Professor and chairman of the Department of Pediatrics at Weill Cornell Medicine, and pediatrician-in-chief of The Komansky Children's Hospital. "Patients with congenital heart disease and cardiac conditions are in the best possible hands under Dr. Holzer's leadership."
Dr. Holzer will maintain and enhance excellence in pediatric cardiology at The Komansky Children's Hospital and further cement the division's role as a leader in cardiac care. He is committed to quality-driven care, whether it be in interventional cardiology, cardiac intensive care, non-invasive cardiology, electrophysiology or other cardiology treatments and investigations, to ensure the best outcomes.
"Quality of care, patient satisfaction and helping our patients achieve positive outcomes is at the core of our clinical work," said Dr. Holzer, who was recruited to Weill Cornell Medicine as the David Wallace-Starr Foundation Professor of Clinical Pediatric Cardiology. "I look forward to working with this team, which has already received national recognition for its treatment of congenital heart disease, to deliver the highest quality care to patients and their families."
Dr. Holzer plans on closely collaborating with the pediatric cardiology programs at NewYork-Presbyterian's affiliated centers across its Regional Hospital Network to continue to improve quality and efficiency. His own clinical focus will be on providing cardiac catheterization services for patients with congenital heart disease that cover the full spectrum of interventional procedures. Those include treating birth defects that cause a hole in the wall between the heart's chambers, treating narrowed blood vessels through implantation of endovascular stents, as well as using a minimally invasive procedure to replace damaged valves. In addition, he is at the forefront of establishing and evaluating new and innovative procedures for patients with congenital heart disease, including procedures that are based on a close collaboration between interventional cardiologists and cardiothoracic surgeons. He has a strong academic focus on outcomes research, quality improvement and risk adjustment.
Dr. Holzer received his medical degree from the Johannes Gutenberg University of Mainz in Germany. He completed his residency training in Germany and the United Kingdom, and his cardiology fellowship training at the Royal Liverpool Children's Hospital in the United Kingdom. He also completed an advanced fellowship in transcatheter interventions at the University of Chicago Children's Hospital. Following his training, Dr. Holzer worked as a consultant in pediatric cardiology and led interventional services at the Royal Liverpool Children's Hospital. He subsequently served for nine years as an attending physician and co-director of the cardiac catheterization laboratory at Nationwide's Children's Hospital in Columbus, Ohio, before moving to the Sidra Medical and Research Center in Qatar in 2014.
Dr. Holzer has published more than 80 articles in peer-reviewed journals such as Pediatrics, Circulation, JACC, Catheterization and Cardiovascular Intervention, Pediatric Cardiology and Cardiology in the Young. He is the author of more than 20 book chapters and numerous scientific abstracts and is committed to medical education. Dr. Holzer also holds a Master of Science in Information Technology, with distinction, from the University of Liverpool.
NewYork-Presbyterian
NewYork-Presbyterian is one of the nation's most comprehensive, integrated academic healthcare delivery systems, whose organizations are dedicated to providing the highest quality, most compassionate care and service to patients in the New York metropolitan area, nationally, and throughout the globe. In collaboration with two renowned medical schools, Weill Cornell Medicine and Columbia University Medical Center, NewYork-Presbyterian is consistently recognized as a leader in medical education, groundbreaking research and innovative, patient-centered clinical care.
NewYork-Presbyterian has four major divisions:
NewYork-Presbyterian Hospital is ranked #1 in the New York metropolitan area by U.S. News and World Report and repeatedly named to the Honor Roll of "America's Best Hospitals."
NewYork-Presbyterian Regional Hospital Network comprises hospitals and other facilities in the New York metropolitan region.
NewYork-Presbyterian Physician Services, which connects medical experts with patients in their communities.
NewYork-Presbyterian Community and Population Health, encompassing ambulatory care network sites and community healthcare initiatives, including NewYork Quality Care, the Accountable Care Organization jointly established by NewYork-Presbyterian Hospital, Weill Cornell Medicine and Columbia.
For more information, visit www.nyp.org and find us on Facebook, Twitter and YouTube.
Weill Cornell Medicine
Weill Cornell Medicine is committed to excellence in patient care, scientific discovery and the education of future physicians in New York City and around the world. The doctors and scientists of Weill Cornell Medicine — faculty from Weill Cornell Medical College, Weill Cornell Graduate School of Medical Sciences, and Weill Cornell Physician Organization—are engaged in world-class clinical care and cutting-edge research that connect patients to the latest treatment innovations and prevention strategies. Located in the heart of the Upper East Side's scientific corridor, Weill Cornell Medicine's powerful network of collaborators extends to its parent university Cornell University; to Qatar, where Weill Cornell Medicine-Qatar offers a Cornell University medical degree; and to programs in Tanzania, Haiti, Brazil, Austria and Turkey. Weill Cornell Medicine faculty provide comprehensive patient care at NewYork-Presbyterian/Weill Cornell Medical Center, NewYork-Presbyterian Lower Manhattan Hospital and NewYork-Presbyterian Queens. Weill Cornell Medicine is also affiliated with Houston Methodist. For more information, visit weill.cornell.edu.
Post Date:
Friday, June 2, 2017 - 11:00am
Featured Image: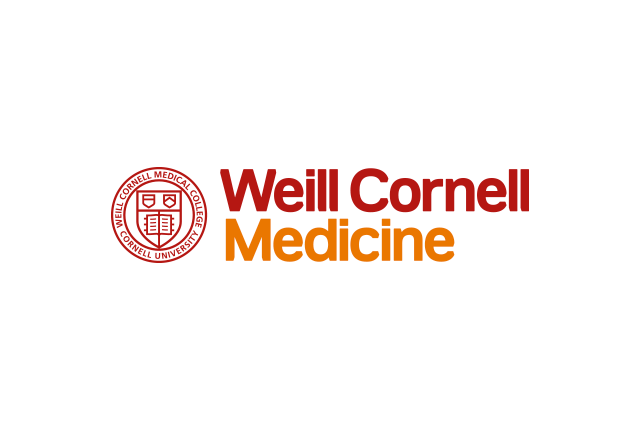 Type of News:
Press Releases
People:
Dr. Ralf Holzer Dr. Gerald M. Loughlin
Clinical Service:
Pediatrics Cardiology
Unit:
Phyllis and David Komansky Center for Children's Health
Hide Featured Image Caption: